Webinar on Agile Recruitment with Hacking HR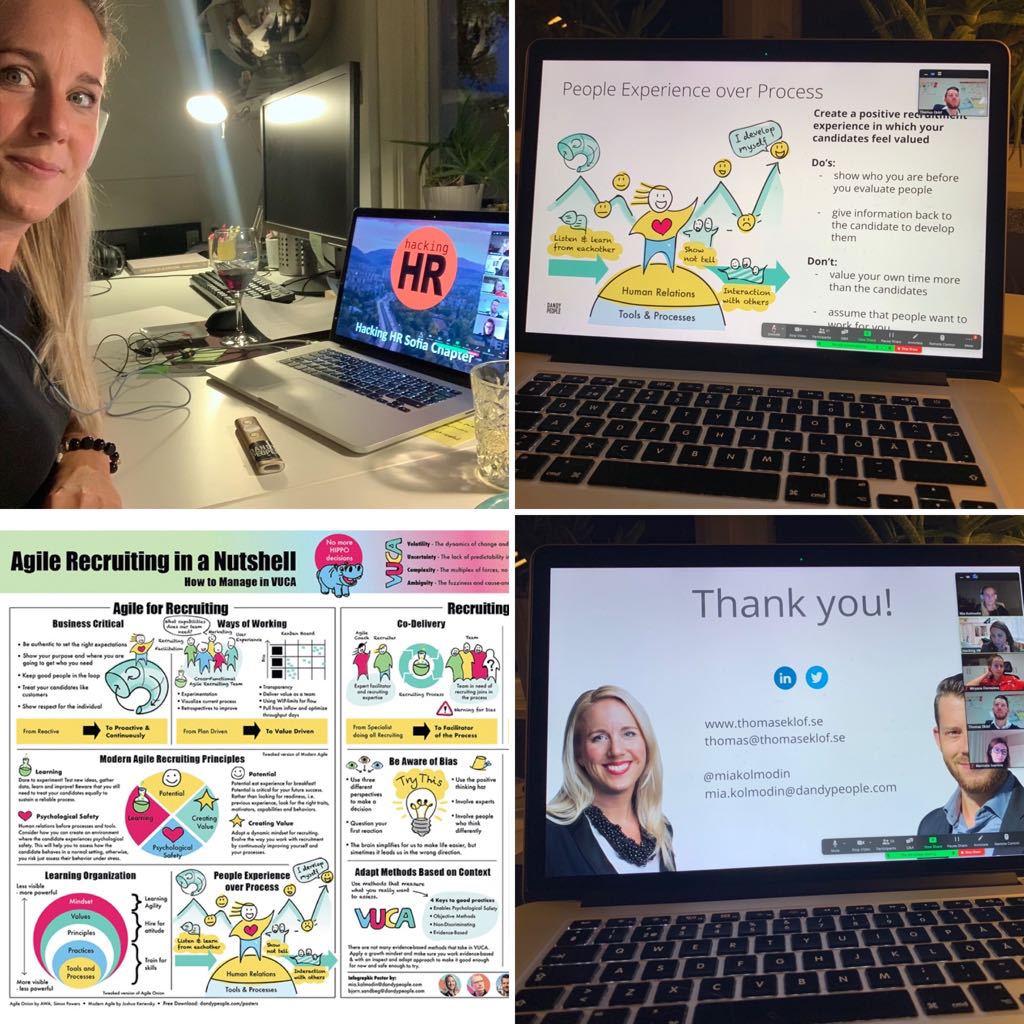 Description
Myself and Mia Kolmodin from Dandy People were invited by international HR community Hacking HR to hold a webinar on Agile Recruitment.
In this webinar you'll get our thoughts on recruitment in a VUCA world, whether recruitment can be adopted in an agile context, what it can mean for the candidate and how and what to look for when hiring for Agility.
The purpose of agile recruitment is to find a more adaptable and continuous way of working with recruitment. We believe you'll find greater success by adopting a holistic and value-driven process
You can download the poster for free at Dandy People. We are also looking into running a second webinar before Christmas, this time in Swedish. Please let me know if you're interested in joining!
https://dandypeople.com/blog/agile-recruiting-in-a-nutshell-how-to-manage-in-vuca/