Book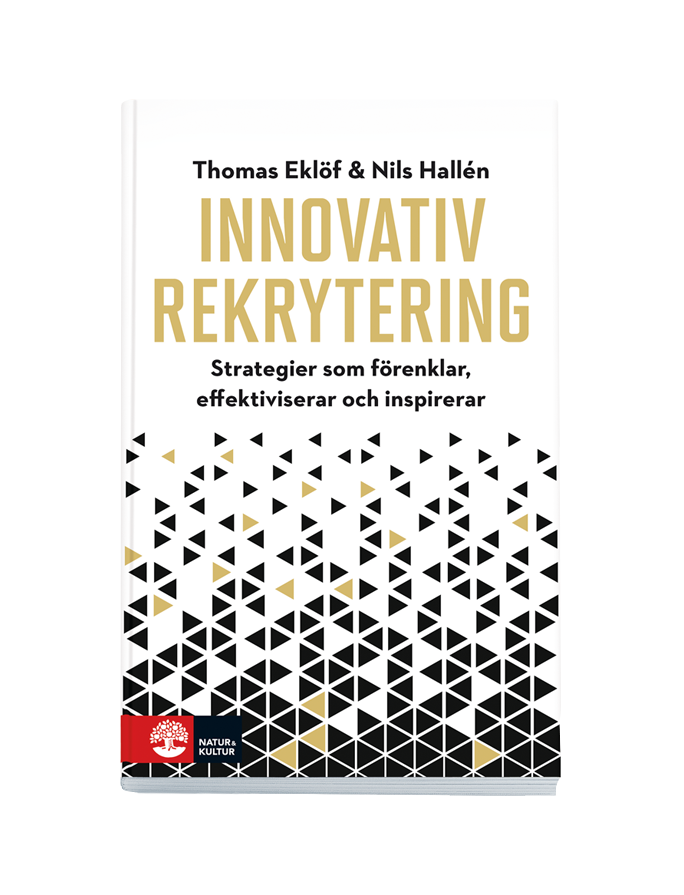 Innovativ rekrytering
by Thomas Eklöf and Nils Hallberg
How can you as a manager attract new employees – and get the talents to stay? What exactly is employer branding? What value does cover letter, CV and personality tests add in today's working life?
This book provides new perspectives on recruitment. The authors show how you can challenge traditional methods by improving or rejecting elements based on what you actually need to find out. Among other things, they tell you how you can reliably assess a candidate's future job performance and what makes an organization attractive to work for. They also give you an insight into the future, where new technology and artificial intelligence will revolutionize the recruitment process. All in all, you get knowledge and concrete tools that provide more accurate recruitment, regardless of whether you are active in a non-profit organization or in a global company.
Innovative recruitment is primarily aimed at you who are the recruiting manager, but is also useful for HR staff and recruitment consultants. This book is written Swedish. 
Said about the book: 
"Sometimes there is a book that immediately becomes a classic. To recruit in the right way is difficult and crucial for success. We know that. And that we can benefit from new technology. But how do you do it? In detail? Here are the answers!" – Tidningen Chef
Available here: